Customer-obsessed, trendsetting, & future focussed product design for global & regional campaigns across B2C & B2B sites for world-leading Bank & BNPL unicorn
Working Full-time as an in-house Senior Product Designer, I joined Klarna in July 2021 working in the Klarna.com Experience design team. The goal was, and always been, to create the world's "smooothest" shopping platform experience.
Klarna was founded in Stockholm, Sweden in 2005. Since then they've changed the banking industry forever. Klarna serves over 90 million consumers worldwide, and partners with 250,000 merchants – with a new merchant joining every 8 minutes.
My team of 10 grew to 40+ in the time I was contributing to web & product design lifecycle. My roles included; Driving the Product design process from discovery to implementation in one of the core problem spaces in one of the most vital business areas of Klarna onboarding.
I worked closely with Product Managers, Stakeholders, and Engineers to collaborate with other Designers, UX Researchers, UX Writers, and Marketers to yield KPI-leading campaigns & experiences across Klarna.com. As a team, my leadership transformed complex, abstract, and challenging concepts into well-articulated, tangible solution ideas with a strong emphasis on Klarna's "smoooth shopping" philosophy.
Product Design, Design Systems, Art + Creative Direction, Branding + Communication Design, Experience Design, User Interface Design,
SELEKT: A Klarna Luxury Brand for high end fashion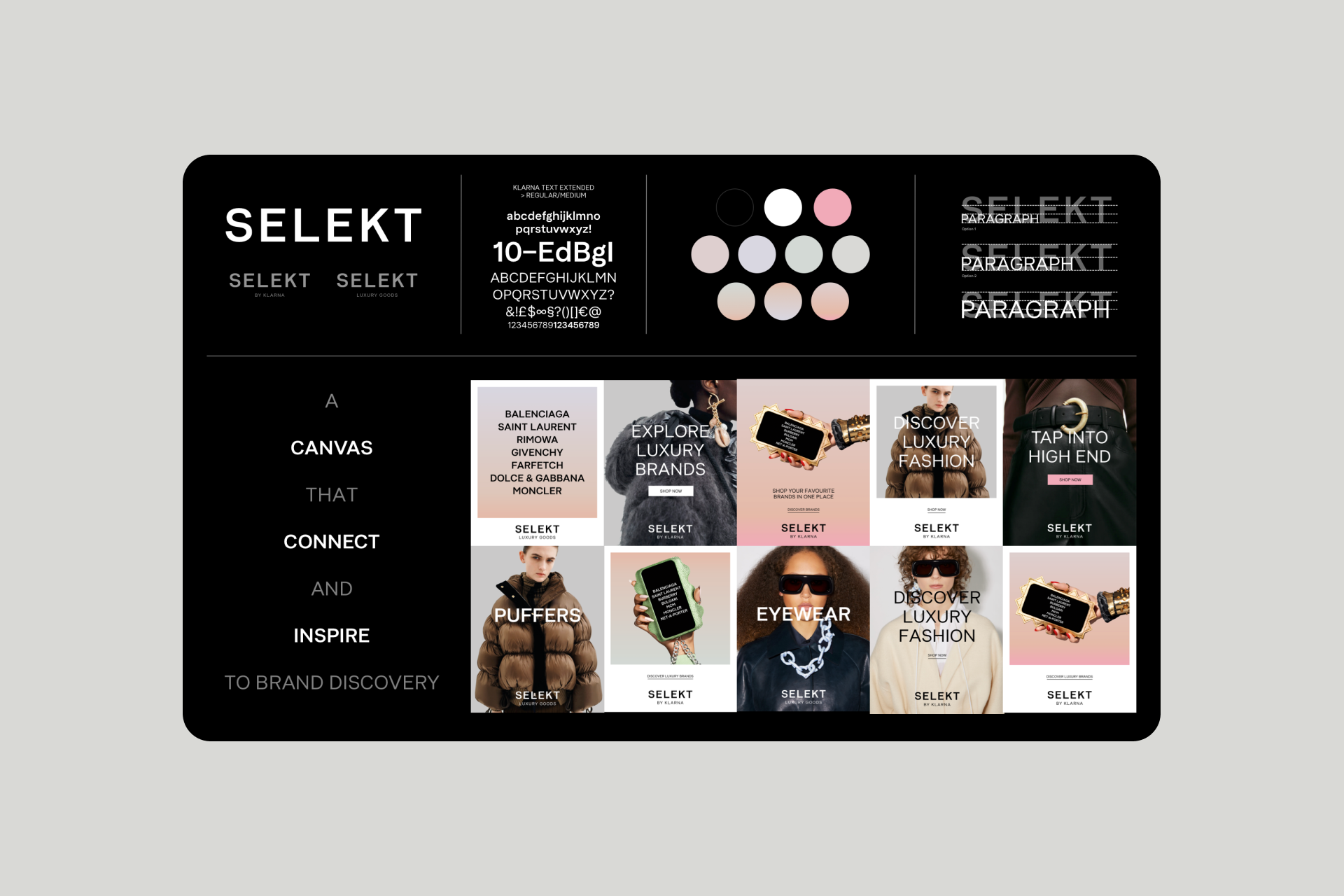 Chrome Browser Extention, ex-Piggy
Chrome Browser Extension Figma Prototype
Press the "Z" key on your keyboard until "Zoom:Width"
…And that's all for now. More work to be added shortly.